SEMARAK SENI 2023 – TIGA "Legacy Lives On"
10 & 11 November 2023
7.30pm
Our Tampines Hub Festive Theatre
SEMARAK SENI 2023 – TIGA "Legacy Lives On"
A performance intertwining dance, music and puppetry. Showcasing the evolution of Singapore Malay dance through Mdm Som Said's book "Malay Dance in Singapore through Som Said's journey". This docu-entertainment book to stage will trace the journey of Malay dance from its origin to present. Highlighting iconic figures who have elevated Malay dance through fundamental moves, dance in Films, dance dramas and many more.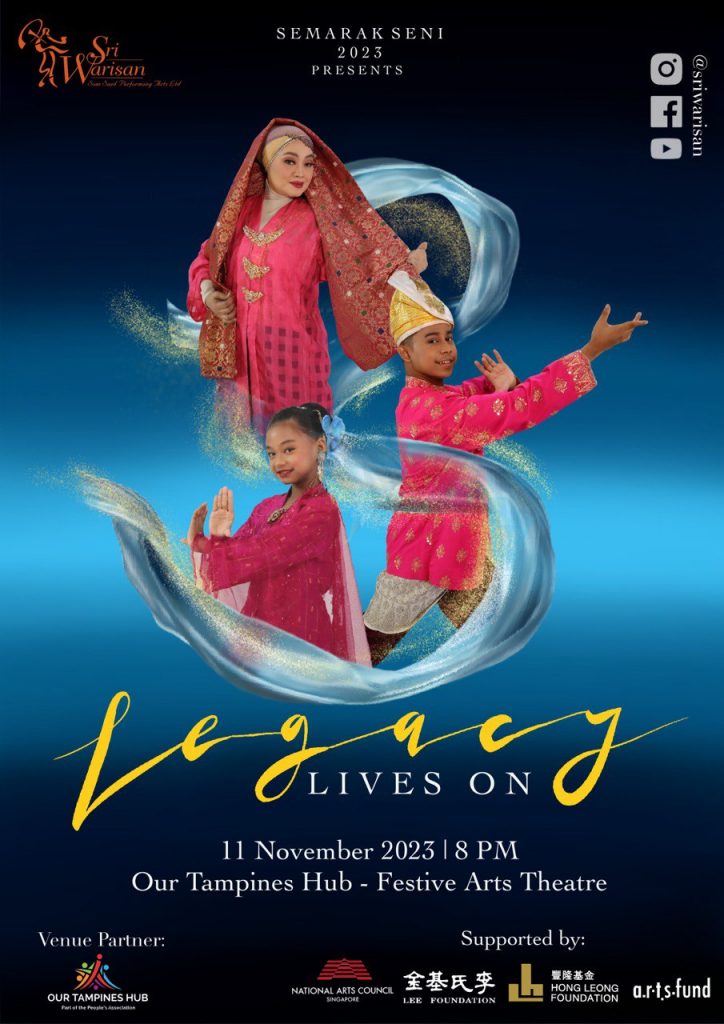 Tunas Berseni – SWAPA Graduation Showcase 2023
28th October 2023
Anjung @ Wisma Geylang Serai
Radin Mas
14 October 2023
7.30pm
Victoria Theatre

Get your tickets here 👈🏻
A beautiful princess. A tale of filial love. A legend of Singapore.

With the mesmerising rhythm of Bharatanatyam and graceful allure of Javanese dance intricately woven with traditional folk arts of wayang kulit, Radin Mas is set to be an unforgettable performance that celebrates classical art forms amid breathtaking contemporary set design befitting the iconic Victoria Theatre.

Radin Mas is spearheaded by Meenakshy Bhaskar, Artistic Director and daughter of the late Mrs Santha Bhaskar, together with Cultural Medallion recipient and dear friend of Mrs Bhaskar, Madam Som Said as Advisor.

Based on the legend of a beautiful Javanese princess, this cross-cultural collaboration will touch the heart and stir the soul, as one discovers a heart-wrenching story of forbidden love, jealousy, bravery and sacrifice. Journey with us and discover the story of Radin Mas Ayu as she makes a fortuitous escape from her prejudiced grandfather only to find herself in the hands of a resentful stepmother.

The revered folk arts of wayang kulit and unique horse dances from both Javanese and Tamil cultures – kuda kepang and poikal kuthirai – feature alongside traditional Indian and Javanese music to bring this riveting tale to life.

We are proud to collaborate with Sri Warisan Som Said Performing Arts to bring you a production made with love, about love.